Boost Your Business by Effectively Using Keywords for Your Plumbing Website
Understanding keywords is critical if you're a plumbing contractor wanting to improve your digital marketing game.
Keywords, which are brief keywords that customers search for on Google, are critical components of your digital marketing approach. These terms can drive new users to your website, boost your search engine ranks for relevant search terms, and bring new consumers to your door – all of which can help you expand and profit.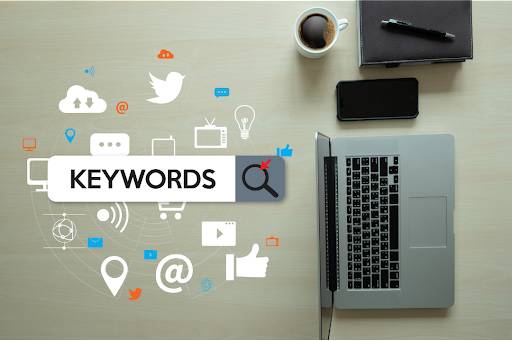 While you don't have to be a skilled writer to use keywords effectively, studying the ins and outs of these terms can be time-consuming. However, we're here to teach you everything you need to know about using keywords for SEO efficiently.
Continue reading to find out what keywords are, how they help with search engine optimization, and how you can utilize them to help your business.
Understanding the various sorts of keywords is critical for optimizing your keyword strategy. Primary, secondary, and linked or supplementary keywords are the three main sorts of keywords you should become acquainted with.
The major keyword, also known as the target or main keyword, is the most crucial word or phrase to employ in your article. When creating a new blog post, service page, or article for your website, you should always choose the major keyword ahead of time and then center your content on that term.
Primary keywords often have high search volumes, which means that individuals search for such phrases more than other terms while conducting Google searches. These terms are likewise often brief, with the majority consisting of five words or fewer.
Each website page can include a maximum of two or three core keywords, although we recommend starting your SEO campaign with one main keyword in each article.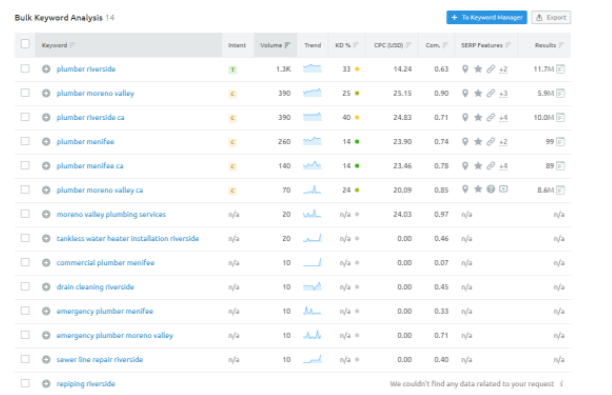 Secondary keywords are terms that are connected to the core keyword and should be used throughout the content as well. These terms often comprise a few "long-tail keywords" (previously known as LSI keywords), which are three to five-word phrases. In general, employing each secondary keyword once or twice is sufficient to boost your search engine ranks.
Secondary keywords are used by search engines such as Google and Safari to interpret the context of web pages. As a result, when visitors search for "Boston plumber," they don't end up on the page of The Boston Plumbers, a 1980s rock band. Instead, they locate web pages for plumbing in Boston, MA, that include secondary keywords such as "plumbing and HVAC," "plumbing services," and "plumber near me."
Keywords That Are Related
Related or semantic keywords are synonyms or variants of the primary keyword that you should try to use in your content. While these terms are not as important to SEO as your major and secondary keywords, they can help increase the number of keywords for which your article or blog post ranks.
In general, the better your topical authority, the more keywords your page ranks for. Google and other search engines can utilize your keyword rankings to better understand your content and recommend it to the proper individuals.
With so many website pages appearing in search results, ranking for a single target term is no longer sufficient to maximize your website's visibility. Instead, implementing a plan that includes primary, secondary, and related keywords is critical to reaching the most number of people with your website.
Consider the last time you performed a Google search. (Perhaps it was the search that brought you here.) You presumably typed a few words and pushed "enter" rather than a whole sentence or paragraph into the search engine. If you found this post by searching "How to Use Keywords for SEO," you may have written "How to Use Keywords for SEO" – that's our major keyword, which you'll learn more about later.
The phrase you typed into Google is a keyword, which is a word or phrase that describes the type of web page you want. Keywords are essentially the search engine queries you use to find a specific article, web page, or website.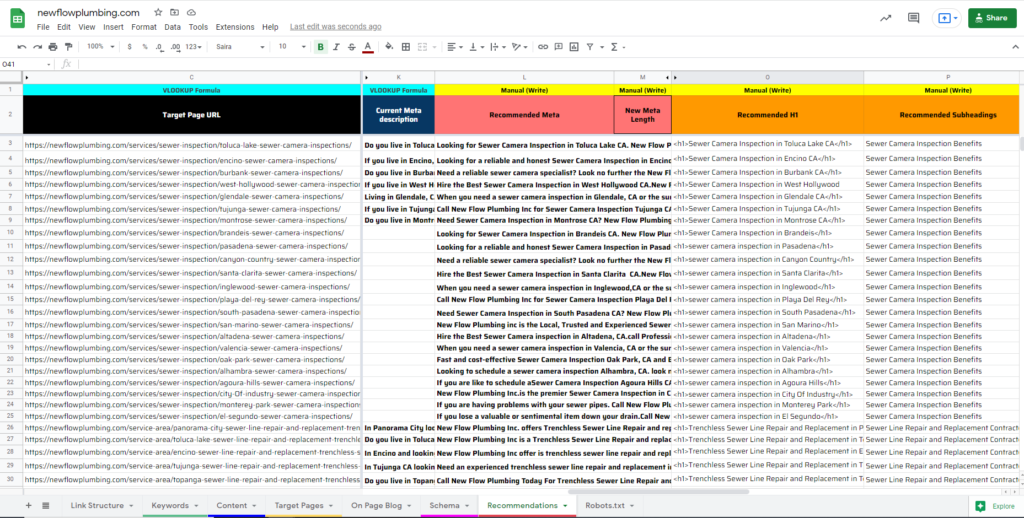 Assume you own a plumbing company in Boston and are seeking new clients. As a result, you most likely want potential clients to see your website when they search for terms such as "Boston plumber" or "plumbing Boston." You might also want users in your neighborhood to reach your site when they search "plumber near me."
To attract those potential consumers, it is not as simple as placing the keyword "Boston plumber" on your website. Consider how many other hundreds of plumbers in the Boston region have a website. If they already have an established SEO plan, they will most likely rank higher than your website in search engine rankings.
Instead, to increase your ranks, you'll need to employ those SEO keywords intelligently and blend them with other terms and phrases.
Do I Require The Services Of A Plumbing SEO Company?
While hiring an SEO consultant or agency may be advantageous in the long run (and we'll give some recommendations at the end), you may utilize the five tactics below to lay the groundwork and begin to gain more business in your area.
1. Research plumbing keywords related to your services.
Investigate plumbing keywords that are relevant to your services.
Make a list of words and phrases that a potential consumer would use to find your company and incorporate them into the material on your website. Remember that if you don't already have a trusted plumber, a homeowner looking for plumbing services is unlikely to search specific company names.
Instead, they're looking for broad terms like:
Plumbers near me
Plumbers in [city]
How to fix a running toilet
For example, someone in Chicago with a running toilet might lookup:
Plumber in Chicago
Plumber Chicago, IL
Chicago plumber
Plumbers near me
Plumbing services near me
How to fix a running toilet
If you have a specialization, such as repairs or repiping, you can include keywords relating to that as well, such as "Chicago repipe plumber" or "Chicago sink repair plumber."
Because some clients will try to solve the problem on their own first, include longer keywords in your list, such as:
How to fix a backed-up toilet
Sink pressure low
Repair leaking pipe
2. Engage in local SEO for plumbers.
After determining which keywords to target, the next step should be to create local listings in Google and Bing. These listings are critical for local search results, especially if you have an outdated website or no website at all.


When someone searches for your company, your Google My Business page can help you appear on the right side of Google search results. To begin the process, you first 'claim' and verify your listing, and then edit the listing details. In your listing, make sure to include as much information as possible, such as:
Phone number
Website
Images
Location
Hours
Services
Showing up in Google Maps
When someone looks for a plumber in their region, your Google My Business page allows you to appear in Google Maps results.
If you have many locations, you can create distinct listings on Google for each of them. Although the material on these sites may be similar, you should avoid using the same content on all of them.
3. Optimize your plumbing website for relevant keywords.
Simply defined, keyword optimization is the act of modifying the material on your website, social media, online business listings (such as Yelp and Yellow Pages), and other locations to reflect the terms that best describe your organization.
To begin, look for natural ways to add keywords to current site content, such as the home page and other pages in the main navigation menu.
Example:
On your webpage, you may state something like…
'Our company delivers excellent service to local homes.'
You may improve it by changing it to…
'Our plumbing company offers excellent service to residents in the Atlanta area.'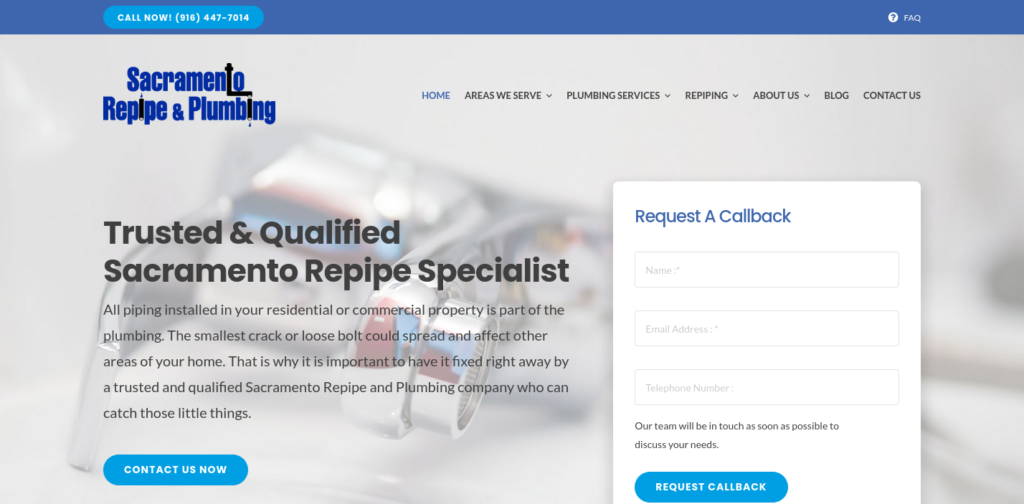 Meta Title & Description Optimization
If feasible, include keywords in your site's meta title and meta description, which are the languages that appear in search results for your website. Your website manager or developer should be able to point you in the appropriate route.
Join local plumbing directories to build links.
Getting respectable sites to provide a link to your website on their site is what link building is all about. These are similar to Google's popularity polls. Consider building relationships with organizations in your city, such as the Chamber of Commerce, to boost credibility. It shows that you are a member of the local community, assists you in networking, and has the additional advantage of assisting you in creating links back to your website. Participate in local listings based on your category. For plumber link building, this may imply adding your company to Yelp, Angie's List, or even Houzz. This is a wonderful place to begin.
Some people go too far and pay for links or engage in link schemes that violate Google's terms of service. Investigate ethical ways to build links, such as offering your expertise in the news or how-to articles on other people's websites. Never, ever pay for a link. Google will find out and penalize you.
4. Increase the number of consumer reviews.
Collect reviews on networks like Facebook, Google My Business, and Yelp to demonstrate to Google and potential customers that your company is trusted.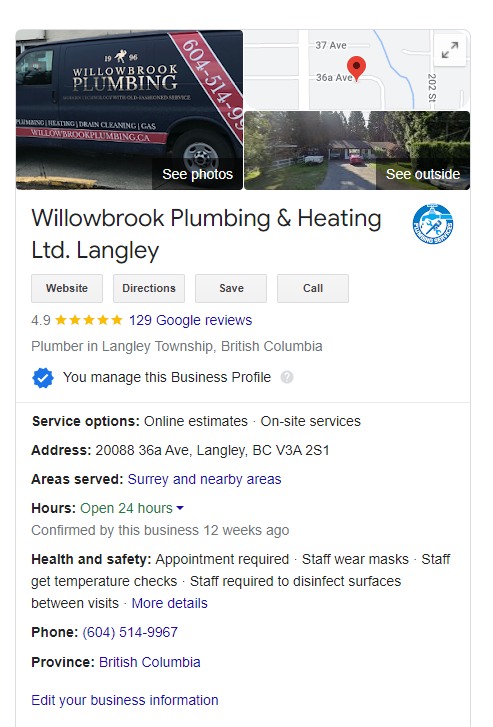 If customers don't leave reviews, ask them to do so when they can. Explain to them how reviews benefit local companies and how their feedback helps others find you. Then you may send them links to your profiles, making it much easier for them to leave a review.
When you receive a review, thank the individual for their feedback, whether positive or bad and address any problems they may have. This demonstrates that you're paying attention and are interested in what they're saying.
Obtain the installation of tracking technologies such as Google Analytics and Google Search Console by your website manager or developer in order to keep track of site visitors over time. SEO performance trackers such as these will assist you in determining whether or not your efforts are paying off and whether or not your strategy needs to be revised. The idea is to discover whether or not the amount of traffic and leads coming to your site is increasing with time. And, if you aren't currently tracking client phone calls and website form fills, now is a good moment to begin doing so. You may believe that the number of calls has increased, but it is necessary to verify the reality with hard numbers before making any conclusions.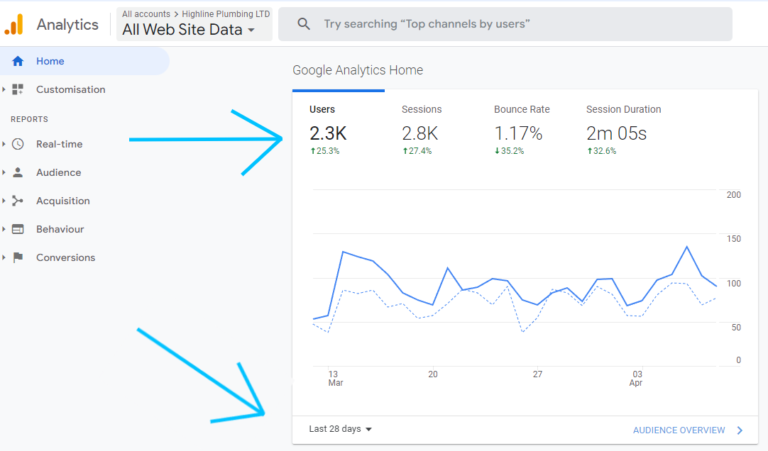 Hire an SEO Niched-Based Agency
Even if you make every attempt to use keywords for SEO efficiently, raising your ranks can be difficult. Hiring a digital marketing agency can provide you the best chance of utilizing keywords efficiently if you're searching for a potent approach to enhance your ranks and web traffic.
At Plumber SEOS, we have assisted several plumbing businesses like you in improving the performance of their websites and gaining new customers. We can use our SEO abilities and knowledge to improve your website, boost your ranks, and increase web traffic.
Among the SEO services we offer is content marketing with SEO keywords, which we call "SEO keywords." Get in touch with our Plumber SEOS team today to schedule a free marketing evaluation and then analyze the SEO trends for plumbing companies that we can use to promote your brand. Rather than writing evaluations on their own,ws