We Only Do
Plumber SEO,

But Do It Well
"Other agencies are a jack of all trades, but master of none. Not with us, we picked something we were exceptionally good at and stuck to it"
Hear It Straight From Our Founder
Many companies that try to do plumbing  SEO in-house or with a generalist marketing agency wind up doing more harm than good. Don't let that happen to you. We know exactly what to do for your business because we specialize in it.
Our results don't just come from a few lucky keywords. Not only do we rank you for highly searched terms like "plumber near me," but we also target hundreds of long-tail keywords that only qualified leads look for. That way, we always have plenty of terms for bringing in new business while you focus on delivering exceptional service to your existing customers.
We specialize in plumbing SEO. That's it. We've worked with dozens of clients and thousands of pages. We know what it takes to rank for the most competitive keywords in your market, and we can get you there. We know exactly what will get your phone ringing because we've done it so many times.
– Gary Gill, CEO & Founder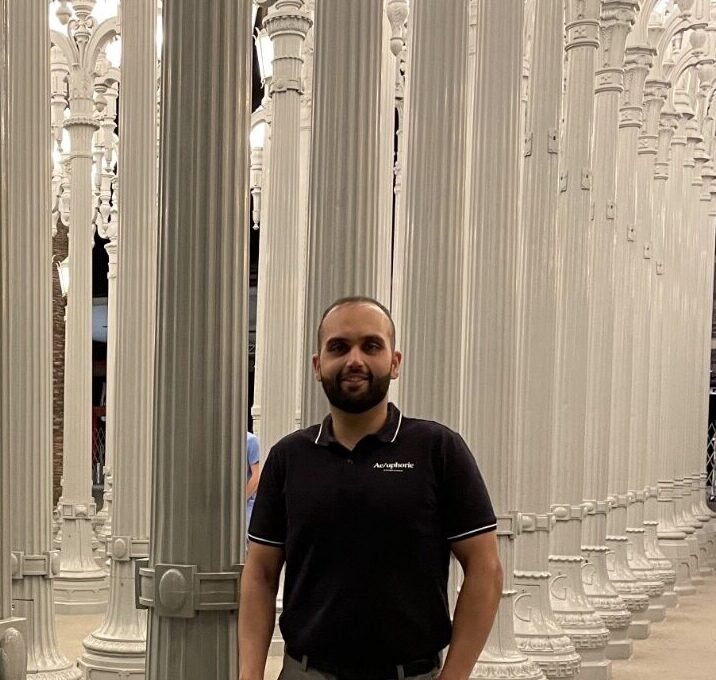 We're One Phone Call Away
You must be able to communicate with a real human being. We're small enough that you will always get through to the person who can answer your question or address your concern right away. You won't be forced to navigate an endless maze of automated prompts or have to leave a message and wait for a callback.
You need someone who knows you, your business, and your industry. The person you speak with doesn't just know how your products work, but they understand how you do business and what tools will help you succeed.
You need answers today, not tomorrow. Our customer support team always works hard to respond as quickly as possible and, in most cases, within 24 hours.
Relationships Are Built On Transparency And Trust
The best part of working with a niche-based agency is trusting that they're going to provide the best service possible. Our clients are our business, and we ensure that we're always working on their behalf.
We build collaborative relationships from the very beginning of a partnership so that our customers have faith in the work we do for them. We don't merely send out a monthly report and hope that you can grasp it when you get a chance to read it. An in-depth analysis of the report's findings is part of what we do. There will be no smoke, mirrors, or excuses. We don't tie you down to specific campaigns or platforms as other marketing firms do. We allow you to run your business as usual while we continue to improve your site daily.
You'll Never Be Seen As "Just Another Client."
When you partner with our team at Plumber SEOs, you are not simply hiring a company. You're hiring an entire staff of dedicated experts that are committed to your success. We consider all of our clients to be partners, not merely paychecks. We will take note of and consider your suggestions and concerns. You'll know exactly what's going on, why it's going on, and what you may expect.
Our clients adore us because they know they can consistently count on us to deliver outcomes. To ensure that our campaigns are as efficient and effective as possible, we work closely with our clients, listening to their needs and responding to them immediately. We take pride in being transparent with everything we do and using the latest technologies available to improve our services and ensure they provide value to you and your business every day.
You'll get the best service at the most affordable prices in town when you work with us. You'll be treated with respect and professionalism that is second to none.
Plumber SEOs is the #1 niche SEO agency for plumbing companies. Founded in 2016, we've cracked the code for getting businesses to the top page of Google, and we also have a proven record of success with several clients in each niche.
While other digital marketing firms provide general services, we provide SEO services tailored particularly to plumbers and plumbers only. For years, our SEO tactics have been tried and tested. We know what truly works and what doesn't, and we're constantly fine-tuning our approach to make sure you benefit from the latest search engine updates.
Our team comprises highly skilled individuals who specialize in plumbing SEO. We don't provide any other services; therefore, we know everything there is to know about a plumber SEO better than anybody else.
We know exactly what you need to rank at the top in competitive markets. We can bring in hundreds of monthly calls for you, month after month.
First page
rankings.


First name basis.
Meet our leadership team.
Leona Hudson
Off-Page Manager
Howard Harmon
On-Page Manager
Steve Jorgenson
Content Writer
Jenna Richter
Off-Page Specialist
Mike Sullivan
On-Page Specialist