Willowbrook Plumbing

is now ranked in multiple cities, with over 100 calls added each month.

Willowbrook Plumbing has been in business in the Lower Mainland for a decade. With over 20 years of experience, they know how to take care of their customers and their plumbing needs. They were running a successful business but were having a hard time reaching new customers as a plumbing business in an increasingly digital world. 
They already had a plumbing business established through referrals, word of mouth, and other means but desired to take the next step in growing their plumbing business. They sought us to aid them in establishing authority in search engines in order to stay competitive and capture a sizable portion of the online search traffic for plumbing contractors in the Lower Mainland.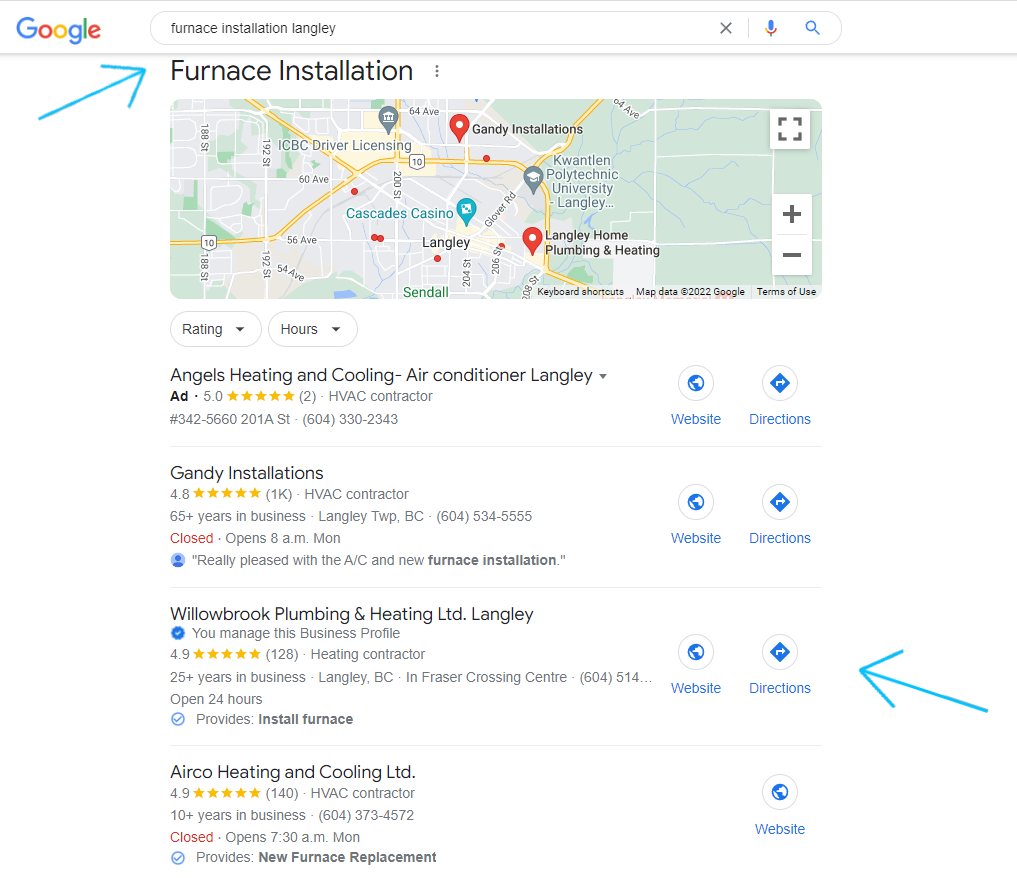 Willowbrook Plumbing was having difficulty ranking on page one of Google for the Lower Mainland after dealing with numerous different SEO agencies that overpromise and under-delivered. The site's trustworthiness and content were inconsistent, making it difficult for Google to rank the site for the keywords they desired and eventually work against them.
They wanted to increase the number of calls they received every month and increase brand awareness so that people knew about them when they needed plumbing services. Their problem was that the large plumbing companies were taking away all the jobs, and ads were too expensive to pay per lead.
Willowbrook Plumbing needed to be the authority in their area and get people to pick up the phone and call them first. That's where Plumber SEOS came in.
Specializing in plumber SEO, we employ a proprietary system and methodology to rank and promote plumbing websites to the first page of search results. Our initial audit revealed that the site's existing content lacked insight and was formatted incorrectly. We began with the content and made it clean and succinct to let Google know exactly what we wanted to show up for.
Our team then created a link-building strategy based on their assessment of the top three competitors who were ranking on page one and capturing all of the plumbing work month after month. After developing the strategy, the following stage was to apply it in order to boost the site's rating and remove any remaining doubt for Google.
In addition to increasing overall organic traffic, we also developed geo-specific keywords to target the Willowbrook area, thereby bringing in more targeted customers. We then followed up with an ongoing campaign by adding blog posts, social media, and videos to their website. This strategy has worked wonders for our clients. Willowbrook Plumbing now ranks on the first page of Google for multiple keywords!
Plumber SEOS In-Depth Approach
Given the site's severe absence of high-quality material, this seemed the logical place to start. Our content audit identified formatting, targeting, and keyword usage concerns, as well as an overall lack of authority, indicating that Google did not trust the site. We devised a strategy that would assist in revealing the site's flaws and strengths.
We scanned the top-ranked websites that appeared on the first page of Google when searching for a plumber in the Lower Mainland. We compiled a list of services for which Willowbrook Plumbing wants a new plumbing business and devised a strategy for targeting each on the appropriate pages.
We were able to develop concepts into engaging and fascinating pieces of content related to the site using the keywords discovered throughout our keyword research process. From there, we collaborated with industry experts to generate and disseminate content that would reach customers.
The third component of the jigsaw was obtaining a steady stream of inbound connections from respectable websites. We began our link-building strategy with the goal of obtaining links from authoritative home improvement and plumbing websites. Due to the improved quality of the material we created for the site, obtaining links via outreach was also a much easier procedure.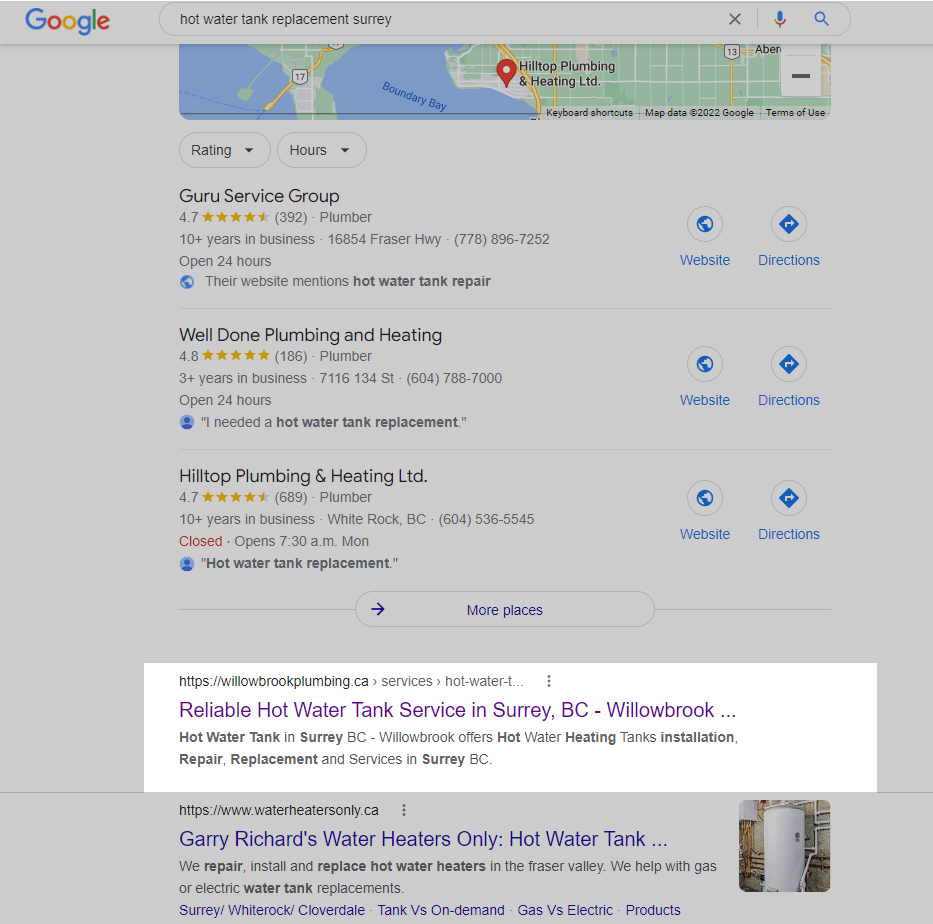 Willowbrook Plumbing's name is now prominently featured at the top of search results in several cities for all relevant keywords. Due to their increased web traffic, they are receiving over 100 additional calls each month. 
They currently have over 350 monthly visitors, the majority of whom are targeted prospects. They may focus on running their business while we manage their website, allowing them to retain an online presence.