A Spike Of 650% Was Seen In The Google Business Profile Of
New Flow Plumbing

With Over 135 Calls Per Month

New Flow Plumbing is a professional certified plumbing company in Roseville and the surrounding areas that are family-owned and run. They serve commercial and residential customers twenty-four hours a day, seven days a week. Arman, owner of New Flow Plumbing, and his team provide a comprehensive range of services, including drain cleaning, leak identification, and rooter servicing. 
Despite their extensive range of services, there are some projects they've never done, such as Kitec plumbing, new repipes, and sewer line replacements employing their organic promotional tactics. We give practical solutions that will help New Flow Plumbing create more customers and help them enhance their brand awareness and sales conversions.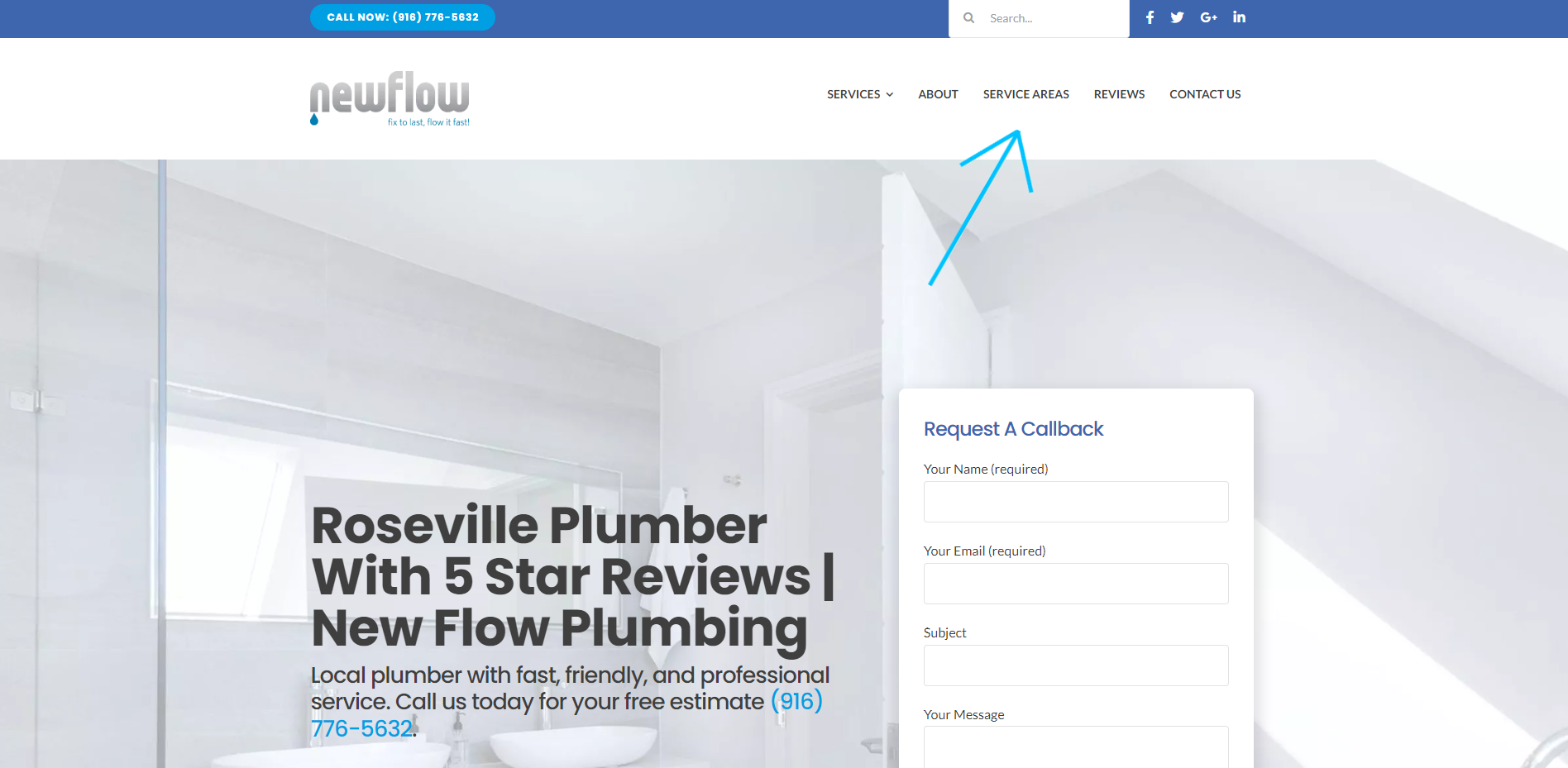 No matter how many different marketing companies New Flow Plumbing worked with, they could not help them reach their business objectives. Arman was aware of the need for a good SEO business to help them rise to the top and provide value for their money.
They offer many services for which they receive no consumers at all. There is nothing about their Google Business Profile designed to reach their ideal customers.
Plumber SEOS stepped in to save the day. We understood we had to get them more visibility in search engines before doing anything else. Learn how we helped Arman develop his company and double its revenue with our in-depth SEO strategy.
Plumber SEOS devised a strategy to reach out to potential customers by increasing traffic to their website through SEO tactics. We improved their results on Google, Yahoo, and Bing by utilizing local SEO tailored to their specific location.
We built an SEO strategy for them to help them reach out to new customers and generate more revenue for their business. Our strategy included on-page optimization, content creation, and link building. We also focused on duplicated content, broken links, and keyword research. We assist them in developing a website with relevant content for each of the cities they serve. We can reach a greater audience in their target areas by doing so.
We also updated their service sites to reflect the most recent plumbing technology available, which would aid in addressing the concerns listed above. We also took advantage to educate potential consumers on the range of services.
We worked closely with New Flow Plumbing to create a website that reflected their brand and provided information about their services. Our SEO experts set up Google Analytics and Google My Business, which allowed them to track the traffic coming to their website and where the traffic was coming from.
Plumber SEOS In-Depth Approach
When we began working with New Flow Plumbing Roseville, we conducted a thorough analysis of their company and the plumbing industry. This helped us grasp current trends and the audience that New Flow Plumbing was aiming for. We discovered keywords that drew traffic but did not convert well and those that drew high-value traffic. We also examined their website content to determine what was missing (and what they could do better). We wanted to find out what content was being shared, what caused spikes in traffic, and what type of content yielded the greatest ROI for our client. We analyzed every competitor's website to uncover new opportunities and potential pain points that we could address.
We found keywords that drove traffic but didn't convert well and terms that drove high-value traffic. These became our focus for the website's content strategy. We then compiled a list of keywords with high search volume and low competition, which would be easy to rank for. We wrote articles based on these keywords and optimized them with relevant banner images, headings, and sub-headings.
We created a compelling content strategy to ensure that our SEO efforts led to top results on Google. We created detailed buyer personas for each segment of their target audience and then created several infographics relevant to their plumbing business. This is because infographics are considered one of the users' best sources of information. We also developed blog posts about common problems most homeowners faced related to plumbing and gave solutions for each of them. We optimized each blog post to ensure it could be found by search engines more easily than the rest of the competition.
We began building links back to the website through citations and relevant websites to improve search engine rankings. We used this content to create links on other websites, which helped increase our client's domain authority score, determining where they rank in search results.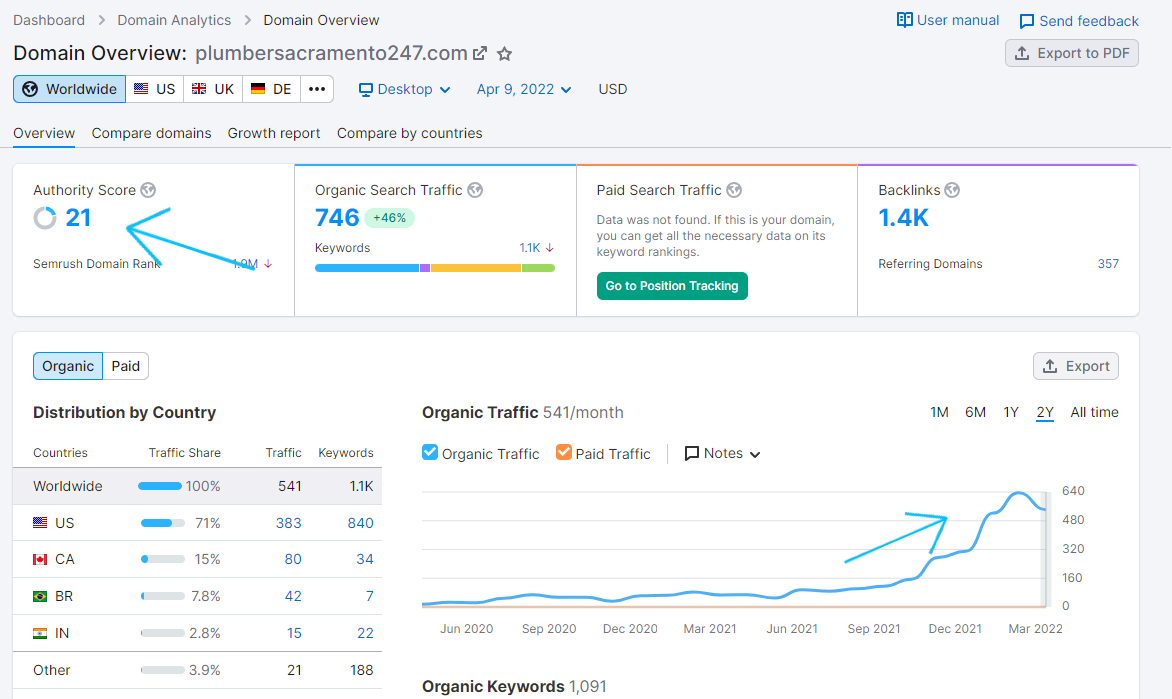 Before working with Plumber SEOs, New Flow Plumbing received about 75 calls per month from customers who found them through Google search or Google maps. With over 135 calls every month now, this number has increased significantly. 
Their names are featured at the top of Google Business Profile. Their online traffic has increased by 650%. Their previously unknown services, such as Kitec plumbing, new repipes, and sewer line replacements, are now receiving service calls.
They have been able to increase their service area and service options, and they look forward to continuing expansion as a result of this successful cooperation. Having us take care of their website has allowed them to concentrate on running their business while still maintaining an online presence.