What Is the Average Cost of a Winning Plumber SEO Campaign?
The plumbing market is fickle, and competition is tough – especially with all of today's smart technology that allows homeowners to handle simple problems without ever picking up the phone. To stand out from the crowd and attract and retain new customers, your company requires an online marketing plan that works as hard as you do.
More and more individuals are looking for plumbers online these days. They're looking for a local plumbing business they can rely on to rapidly resolve their plumbing difficulties. If you are a plumber, you should seize the opportunity to make your company visible online.
You must first get your website ranked in Google search results. You could spend money on SEO (search engine optimization) services. These services will assist you in ranking higher in Google's search results, allowing more customers to find you online.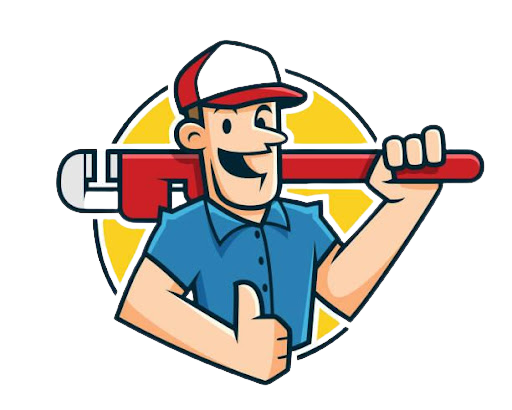 In this blog post, we'll go over how much plumber SEO costs and everything you need to know about promoting your plumbing company online.
The Cost of Plumber SEO Services
"You get what you pay for," as the old adage goes, and this is true when it comes to SEO pricing. Cheap SEO services are simply: inexpensive. They don't care about your business and only offer a few services.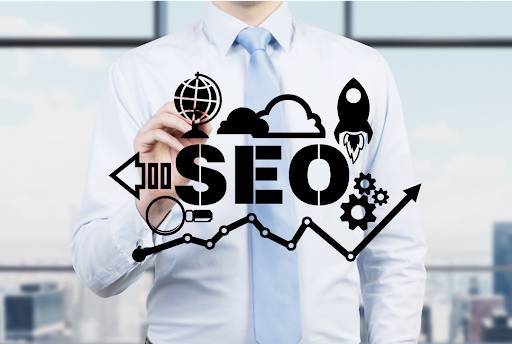 More expensive SEO packages, on the other hand, are prohibitively expensive for small firms, especially if those organizations lack the cash to support hefty monthly expenses.
So, how much should SEO services cost? There is no one-size-fits-all solution. The cost is determined by your company's needs, goals, and the return on investment you anticipate from ranking high in Google search results. SEO services for plumbing companies often cost between $1,200 and $2,000 per month.
To decide the best SEO cost for your plumbing company, first, understand what goes into a good SEO strategy. You'll also want to know which plumber SEO pricing model is appropriate for your requirements.
Best Plumber SEO Services
Content that satisfies the search intent of potential clients ranks highly in online searches. A professional SEO company will identify relevant keywords or search terms and create content that matches the expectations of the viewers.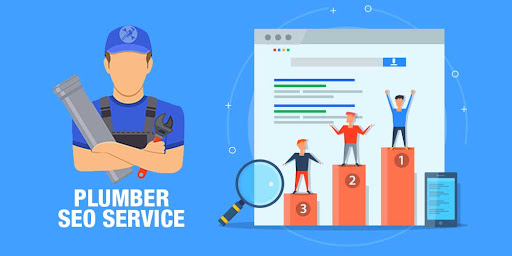 Assume a customer searches for "water heater installation" on Google. An SEO plan will develop content on water heater installation services, tips, and anything else related to the topic. This content could include details on the cost or requirements of installing a water heater as well as emergency plumbing. Optimized meta information, such as a meta description and page title tag, will also be provided.
You must first get your website ranked in Google search results. You could spend money on SEO (search engine optimization) services. These services will assist you in ranking higher in Google's search results, allowing more customers to find you online.
In this blog post, we'll go over how much plumber SEO costs and everything you need to know about promoting your plumbing company online.
What Factors Influence the Cost of Plumber SEO?
As previously stated, each plumbing company has a unique set of needs when it comes to search engine optimization, making it impossible to say how much you should anticipate paying for SEO. It's critical to understand what goes into a successful plumbing SEO campaign in order to calculate how much your SEO campaign will cost and whether or not you're getting fair pricing for your services. The simplest method to find out is to simply ask potential service providers what their basic packages offer. The following points all have an effect on the price of plumbing SEO:
Local SEO is search engine optimization that focuses on a specific geographical location. This entails optimizing plumbers' company listings and websites to appear higher in local search results. To optimize for local search, businesses must create listings on Google My Business and other online directories, create location-based landing pages on their websites, build links from the websites and social media accounts of other local businesses, and work with a specialist to ensure that they are targeting the right keywords.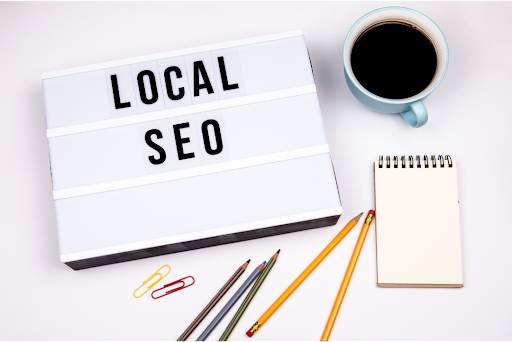 Google My Business (GMB) is a free Google product that allows businesses to manage their internet presence across Google. When creating your GMB listing, you can include your NAP (name, address, phone number), company hours, and other information. You may also upload photographs and videos of your establishment and reply to consumer feedback. A well-optimized Google My Business listing can help your plumbing business appear in Google Search and Maps results. It can also help you improve your Local Pack rankings.
In addition to optimizing your GMB profile, you should optimize your business listings on all major directories, such as Yelp, Yellow Pages, Facebook, and Bing Places for Business. This increases brand exposure while also helping local SEO efforts through the development of strong local links (i.e., links from directory websites).
Maintaining a high search engine ranking requires high-quality content. Many people believe that if the Content is good enough, everything will be fine. That isn't fully correct. In some cases, Content alone is insufficient, and you must include additional aspects, such as links and keywords, to optimize your site for optimal results.
Fresh, fresh, and keyword-optimized Content are essential for any effective SEO effort. Content can include articles, blog posts, infographics, videos, and other materials that are relevant to your audience. Content is king, but developing Content takes time. As a result, content generation is generally the most expensive aspect of SEO for plumbers.
But did you realize that if you don't have a blog that is constantly updated, you will be penalized? Or are you missing an opportunity to boost your site's ranking? Blogs provide informative and entertaining information to visitors to your website, but they aren't the only ones that read them. Google's algorithm "reads" blog posts and uses the keyword data it discovers to improve your site's ranking. A blog post featuring money-saving tips from local plumbers, in addition to the search term "local plumbers," can help your site rank higher in general. Want to start a blog but don't have the time or knowledge? This is not an issue because our team will update your site with relevant information on a regular basis.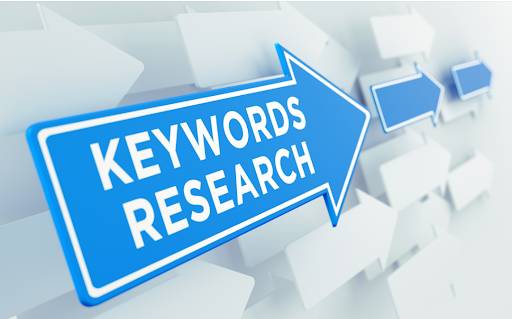 This is the first stage of any SEO campaign, and it is typically where plumbers make mistakes. They concentrate on the broadest keywords that are most likely to attract traffic to their site, even if they aren't especially relevant to their offerings. However, if you want to rank for those keywords, you'll need a lot more material than if you're focusing on long-tail (more precise) keywords that are more relevant to your business. If a plumber wants to rank for "plumber," he or she will need hundreds of pages of material; but, if they want to rank for "plumber in [city]," they may just need a few dozen pages.
To reach this goal, you must demonstrate to Google that your site is an authoritative and relevant response to their question—and you must know what potential clients in your local region are searching for. Your SEO professional undertakes comprehensive research to determine exactly what your clients want in order for us to optimize your site for your target demographic. We focus on high-value buy intent keywords, so you receive more than simply clicks — you get attention from locals who need plumbing services right now and are willing to pay for them.
When another website connects to your local firm's website, Google considers that backlink to be a "vote" that indicates the credibility and authority of your website. The more links pointing to your website, the higher it will rank in search results. However, it is not only about quantity; quality is equally important. Some SEO agencies disregard this factor and resort to unscrupulous methods to quickly gain a large number of backlinks. That may work for a short period of time, but the benefit will quickly fade. Search engines may even penalize your site if you do not follow its linking policies. Our Plumber SEOS experts take the time to conduct extensive outreach to high-authority sites related to the plumbing industry, building partnerships that generate authentic, high-quality backlinks and enhance your ranking while inspiring users on respectable sites to check out your stuff.
Technical SEO refers to the approaches and strategies used to optimize websites' on-page elements. Optimizing meta titles, meta descriptions, and headers, for example, are some technical SEO methods that will boost the ranking of your plumbing website. The more resources required to optimize your website for search engines, the larger the site (and the more complicated the design).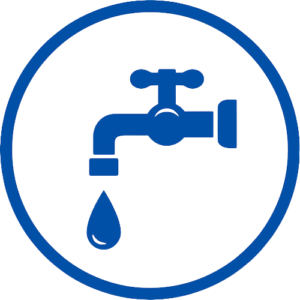 This is a one-time fee for doing the initial audit and applying technical SEO changes. A number of technical actions must be made in order to optimize your site for lead generation and increase its efficacy. This might range from repairing broken links and spamming backlinks to optimizing title tags, alt tags, meta descriptions, header tags, on-page content, and other aspects. Though this may appear to be a lot of work for a "one-time" cost, keep in mind that the initial audit is usually rather thorough, and it might take anywhere from two to six weeks to make all of the necessary modifications.
Without a doubt, your competitors will do everything possible to outrank you in search engines. As a result, a thorough competitor study is essential if you want to keep ahead of them at all times. Thorough competition analysis will reveal which keywords they rank for and how much organic traffic they receive from them. It will also display the number of backlinks they have thus far, their domain authority, and their overall search engine rankings.
Why Should You Hire Plumber SEOS?
In the same way that plumbers know what they're doing and your clients deserve the best service, it's time to hire an SEO expert to improve your plumbing business. You require the assistance of a professional who can assist you in transforming your website into the most effective marketing tool you have – and the most efficient means for you to reach new clients.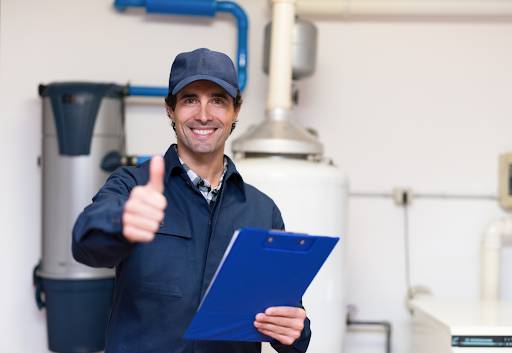 Plumber SEOS is a one-stop-shop for all of your plumbing SEO requirements. Don't waste your time with an inexperienced SEO firm that lacks the particular skills required to generate results in this market. With Plumber SEOS, you can be confident that our skilled technicians will complete the task correctly the first time. We are committed to assisting plumbing firms in achieving their objectives by delivering high-quality Content and generating links to relevant websites throughout the web. As a result, we promise to give each client individual attention from a specialized SEO, who will provide them with customized methods that are tailored to their specific requirements.
We always know what it takes to get plumbers' outcomes. Our services will draw on our knowledge of plumbing companies, not just websites. If you hire us, we will be able to advise you on which keywords will help you rank for the term "plumber" on Google Maps (and we will even walk you through the process). Nonetheless, we will be able to assist you with alternative methods of reaching out to your customers via online marketing platforms. 
Our purpose is straightforward: We assist businesses in growing and succeeding by implementing ethical onsite search engine optimization and offsite promotion techniques that create traffic while improving ranks in major search engines like Google, Bing, Yahoo!, and others. With our aid, your plumbing SEO will be back on track in no time! Allow us to bring you the peace that you so wonderfully deserve.