Get More Local Customers With These SEO Tips for Plumbers
Most people nowadays search for plumbing services by scouring the internet, this is why it is important to optimize for local SEO to get to the top of search engine results. Properly optimized websites mean more revenue and better income flow in the long run. If your website is still not optimized for local search, this will help you understand why SEO for plumbing companies is important for business growth. 
So what is local SEO and why is it important? It is an SEO practice that has a geographic component. What makes it work is that if you are optimized for local SEO there will be fewer competitors, making it is easier to rank on search engines like Google.
Let's take a look at the difference between the keywords used. For regular SEO, businesses would usually use short and generic keywords, for example, "plumber" and "best plumber". While local SEO uses keywords that help customers find you if you are in their neighborhood or near their area. Examples would be, "plumber near me" or "plumber in Seattle" etc. See the difference? Local SEO is more focused on the location.
The goal for plumbing SEO marketing and local SEO is to show up in maps listings also known as the local pack. This is a SERP feature that shows up in the first pages of search results for queries that are locally intended. It shows a map and listings of businesses. 
Several things affect how a plumbing company would appear in local searches. Some of these are: 
Accuracy of information on Google My Business
Website structure and On-page SEO
Reviews 
Backlinks and social media presence
Plumbing SEO Tips for Local Search
Tip 1: Level-Up Your Marketing by Optimizing for Local Search.
When optimizing for local search the first thing that you should do is to start with your website.
Make your website mobile-friendly
Most potential customers are on their phones searching for plumbing services in their area. If your website is not optimized for mobile users you will lose clients.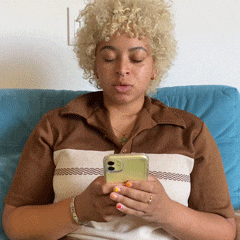 One of the ways to do this is by choosing a mobile-responsive template. Make some of the most important information easier to find, and use a readable font. It might be difficult to do all these on your own, this is why it is still best to hire a plumbing SEO expert to avoid problems in the long run. 
Secure your website
One of the most terrifying things for business owners is having all their data wiped out and their website compromised due to a security breach. This story is not new and we see things like this happen all the time even with big companies. You put a lot of effort into your website which is why you have to secure it. If your site is secured you will also rank higher in search results. 
Optimize metadata
Your metadata should include the location or name of the city you want to focus on. This clearly informs search engines that you are offering your services in this particular area.
Add NAP to your website footer
Putting your NAP information is usually the first process if you want to rank in local search results. NAP simply means name, address and phone. If you see a really good website, you will find that they have this information at the bottom of the page. This also helps customers easily find business details while navigating on the different pages within your website.
Content marketing
Having unique and SEO-optimized content on your website will help you rank on top of Google's local search. Businesses that are successful online are those with the right content that resonates with their customers. It can be challenging to write about plumbing services and you have to understand what your customer wants. You can give some advice, tips and tricks, answer questions or discuss your services and products.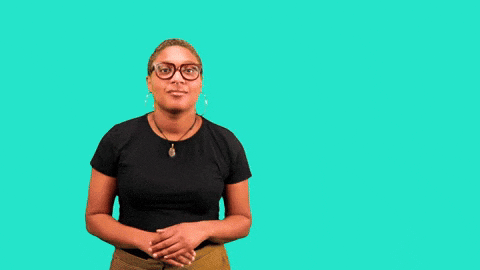 Do not be scared of giving free information. This will only mean that you are an expert in the field and people will like you more because of the valuable knowledge you are sharing.
Content also includes are images and videos. Use high-quality pictures and videos on your site to make it more professional-looking. There are websites where you can get free images such as Pexels, Unsplash, and Flickr. Make sure to read the license information to avoid conflicts with the owner. 
Enable click to call
This technology allows potential customers to tap on your phone number or a button or image on a website so that they could reach you with little effort.
Testimonials
New customers would surely want to know if you provide quality service. You can help them know more about your business by adding a testimonial page. Just like when deciding to purchase any new product or service, you would like to know the experience of other customers and make sure you are not wasting money.
There are different types of testimonials, it can be in a form of a video, a review, or a star rating.
Incorporating schema markup
Also known as structured data, this is usually added to your site to help search engines find it. When your business website has a schema markup, potential customers will easily identify what your website is about when it pops up on search results.
Link building
Submitting your information and link to local websites or classifieds is one of the common practices to help achieve this strategy. To start linking, make a list and prioritize credible and authority sites. 
On your website, you can also add the link to your Better Business Bureau page, or links to articles and press releases mentioning your business.
Tip 2: Audit Your Business Information
Ensure that your business information is consistent across different platforms. This would include your plumbing business' NAP. There are a few reasons why this information may become inconsistent such as multiple business names, change of business location and phone number, and errors in filling out listings on the internet.
Inconsistencies are not good for business because of various reasons. For one, it would not look professional and trustworthy when you have a different address or contact information.
Check your business information on the major listings first, such as Google My Business, Facebook, Better Business Bureau, etc.
If you are using a plumbing SEO marketing service, make sure to provide correct information to your marketer to avoid errors.
Tip 3: Get Better Visibility on Local Search by Claiming and Verifying
Online Profiles
Claiming and verifying profiles on different platforms helps in local SEO as it shows that you are taking responsibility for the profile. There are tools that you can use to help find the listings that you have already claimed and those that require claiming.
Tip 4: Let Others Know that You Provide Quality Service Through Social
Proof
Social proof helps dictate purchase and affects the decision-making of potential customers. It is important to have this in your HVAC and plumbing SEO strategy as customers would like to have proof before they invest in your service.
Some of the most common social proof are those found on Google, online directories, and Facebook. But some businesses can get testimonials directly from previous clients.
Some platforms, follow particular rules when it comes to reviews and testimonials. For example, incentives are not allowed for Google reviews. Be aware of these rules to avoid problems that will harm your business in the future.
Never fake your reviews because you can lose the trust of customers and this may also affect the ranking in local searches.
Here are some examples of social proof:
Respond to reviews
Lots of customers rely largely on recommendations but this shouldn't be an issue if you are giving 100% quality service all time. But negative comments and reviews happen and it is important to have a strategy to handle these kinds of situations. 
If you get a negative review it is important to respond or acknowledge them. Ignoring reviews can cause problems for your plumbing business and it also shows a lack of concern. 
For negative comments on social media, it helps if you could bring the conversation to a private message to avoid too much attention. Try to understand and explain what happened and offer to resolve the issue. 
Link to credible sites
There are different websites where you may find testimonials or reviews but it is essential to use the reviews from the most credible sources such as Google and Facebook.
Video
If you have customers who are really happy with your work, request a video testimonial just after you provided a service. It is so much easier now to take a video as most people use phones. Video testimonials add credibility and it only shows the extra effort you put in to get social proof. 
Local news or media
There may be local news sites that feature a small business and you can send an article about your company or request to be featured. This helps drive customers to your site through what's known as referral traffic.
Reach out to local  influencers
Is there a local influencer in your area? You can offer them your services free of charge in exchange for a social media promotion.
Influencers are not particularly celebrities but they can also be regular but trusted people or a business in the community. For example, a teacher in a public school with lots of followers who are parents of her students. 
Some influencers would not even consider themselves popular in offline settings but they have a large audience on social media.
Display visual proof such as before and after
With the use of this strategy, it may help people get the idea that your service works. You can dedicate a page for your customers to upload their own before and after photos.
Show people your numbers
How many people have made use of your service this year or this month? Display this on your website so that news customers will know. Other options you can use are:
Number of your social media followers
Amount of money customers can save with the help of your service
Number of new happy customers
Tip 5: Establish Authority by Creating a Blog
Blogging can be challenging for plumbing business owners who do not have time to write consistently.
There are benefits to starting a blog, such as:
It shows expertise in the plumbing industry
You can incorporate local SEO keywords on your blog
It serves as a channel for customers to understand your business and the services you offer
It is true that one blog post requires a lot of time to complete. But, if you want to stand out on local search, creating fresh content for your potential customers regularly is essential. 
Here are a few things to consider when starting a blog for your local SEO campaign.
Use keywords intended for local SEO and incorporate them on your blog naturally.
Write about topics that resonate with your local community.
Create valuable and authoritative content that will help your customers.
Add links to your blog posts from credible sites or websites that are also within your locality.
Your blog should be hosted on your main website
Hire an expert SEO writer to help you with your content. 
Use quality images that will attract readers and support your content
Hire the best plumber SEO
Optimizing your website for local SEO is a daunting task. If you want to attract customers from your area, these SEO tips for plumbing businesses are just some of the many strategies you can implement.
Not familiar with digital marketing? Is this information a bit overwhelming? It is best to just focus on one strategy at a time. And, you can always choose to hire a digital marketing expert to handle your local SEO. 
Are you ready to jump to the next level of your business but don't know where to start? Feel free to give us a call and learn how we can help grow your business with our plumbing SEO services.