The Rapid Growth of
Highline Plumbing,

Who Has Provided 10+ New Tank Replacements
Highline Plumbing, led by Nathan Woronik, is Delta's premier plumbing authority. Openness, honesty, and timeliness are Highline's company values. As a result, they've teamed up with Plumber SEOS to help them build trust online, expand their target audience, and boost their income over time.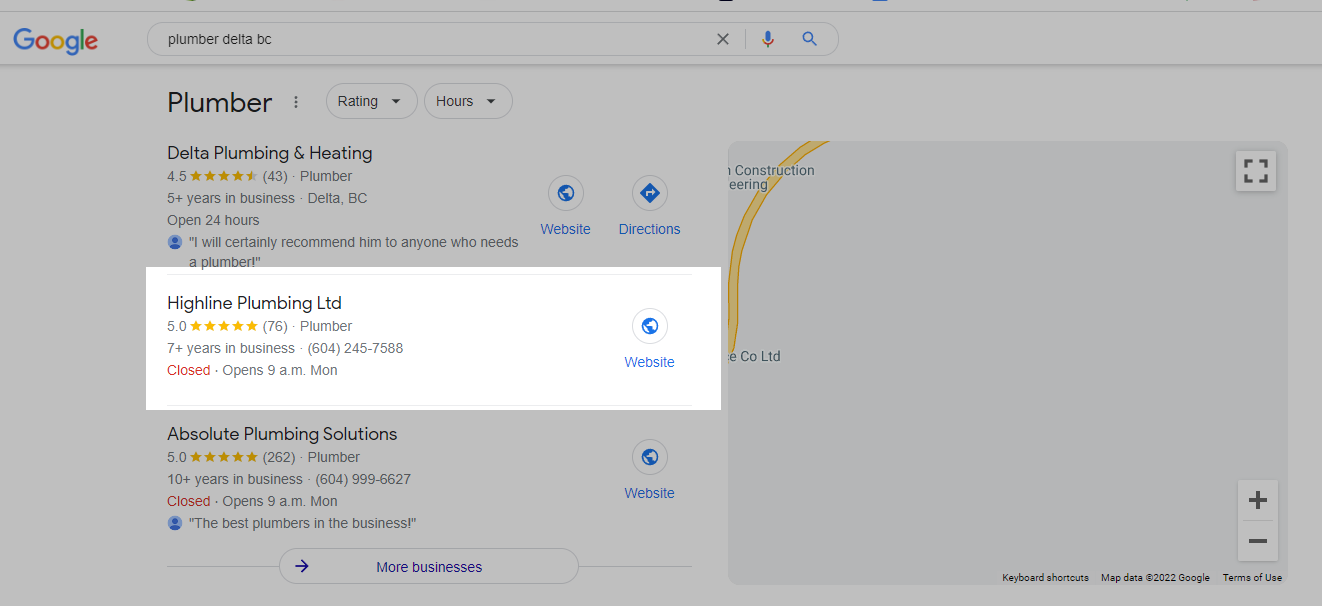 Highline Plumbing was well aware that they needed to begin producing leads in an effort to grow their business. It was clear to Nathan and his team that their target market was searching online for companies like theirs, but how to maximize the value of this traffic remained a mystery to them all. Even though they saw some early success with traditional marketing, it became evident that they needed a constant stream of clients without spending a lot of money. Word of mouth was no longer sufficient, and traditional tactics were prohibitively expensive to use on a larger scale.
Plumber SEOS uses a customized system and methodology to rank and get Highline's website on the front page of search rankings. We identified specific keywords and keyword phrases that would work best with their business plan and budget. 
We also provided recommendations for new content to add to the site. This content would help improve their ranking ability as well as provide valuable information for prospective clients who visit their website or blog before contacting them.
The process is broken down into manageable steps that include:
Building a solid foundation by creating an SEO-friendly website that includes custom optimized content, responsive design, and structured data markup.
Creating backlinks from sites with relevant content through social media, blog listings, article marketing, directory submissions, and video distribution.
Local Search Optimization to get more online local visibility for geographical searches of plumbers in the area.
Plumber SEOS In-Depth Approach
After doing a full assessment of the content Highline had previously employed, we determined that, while the content was excellent, it lacked the critical essentials necessary for it to be a source of new consumers for the company. Much of the information was poorly formatted and lacked any targeting or keyword use. These shortcomings, along with a lack of authority, resulted in widespread site skepticism. Simply put, Google did not trust the site to give meaningful information to users and assigned it a low ranking.
This is a vital component of our search engine optimization strategy. By determining the keywords that a customer uses to make a decision, we may create content around those words or phrases, allowing our material to rank well. For Highline, we tracked the keywords people used when making a choice about their plumbing needs.
Today's prevalent misperception regarding written content is that it is exclusively composed of words. The best content strategies are well thought out in advance, and their impact is typically noticed over the course of several articles. Our content approach for Highline Plumbing entailed crafting a tale that encompassed all of the company's services. This increased the client's chances of converting a user immediately during their first visit to the website.
This is the concluding component of the puzzle. To guarantee that Highline received an equal amount of inbound links from relevant sites, we spent time identifying sites that functioned in the company's vertical. Following that, we launched a link-building strategy that capitalized on the newly developed content for the site. Due to the presence of new information on the site, outreach was significantly easier.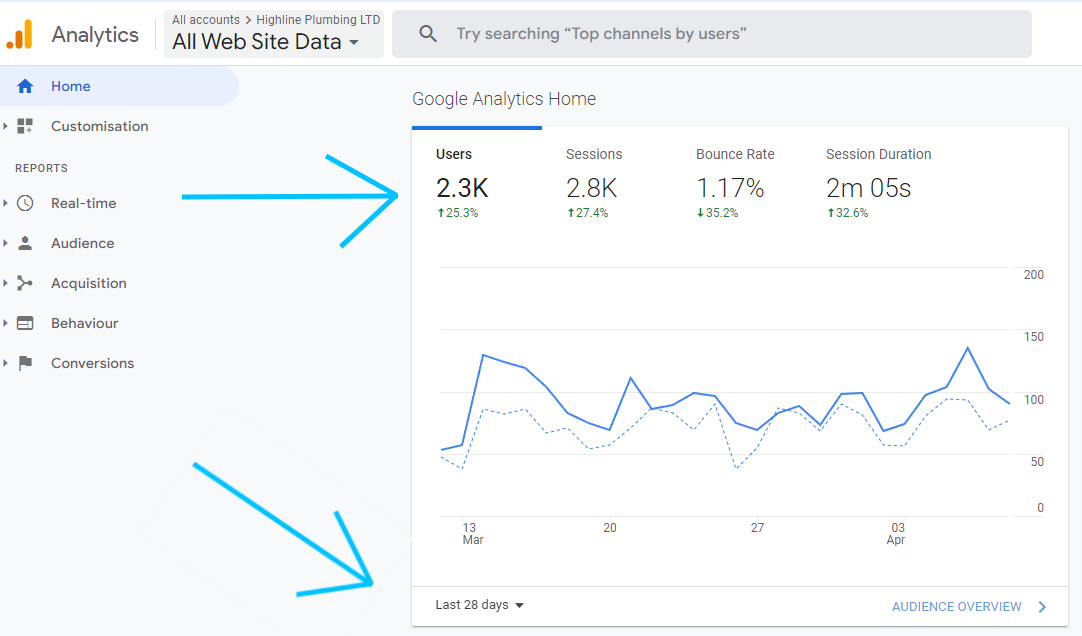 More qualified leads and sales have been generated for Highline Plumbing as a result of working with Plumbing SEOS. Over 10 new hot water tank replacements were taken care of by them.
By working together, we were able to broaden their service area and increase the range of services they provide to their customers. The organic traffic has continued to grow steadily month over month since their campaign launched, even as we continue to add new keywords each month. 
In fact, their website receives more than 200 visitors per month. This gave them peace of mind knowing that everything was taken care of. Possibly the most vital benefit!