What is
Google My Business
What is Google My Business?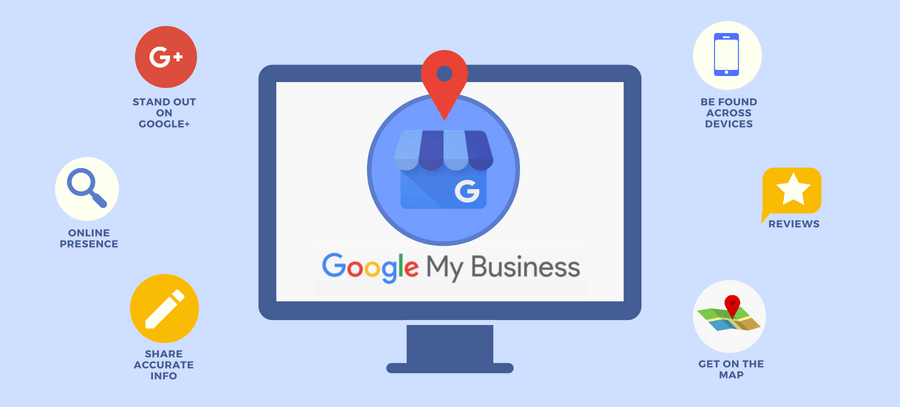 Google My Business (GMB) is a feature provided by Google. Google has made GMB more important, meaning, any business info you include in it also appears on Google+, Google Search, and Google Maps. This makes it easier for customers to locate you with whatever device they use.
It's one of the many tools that assist a business owner's customers to connect with them. This tool ensures an effective connection between business owners and the customers when they (customers) search online using Google in order to gather more information about a particular business or more local businesses. 
For business owners, it ensures that they have efficient and complete control over their businesses in terms of listings, such control that offers accurate, supportive, and legitimate information concerning their various businesses.
As far as both local and mobile marketing strategie are concerned, GMB is the most effective in projecting businesses that do not have any form of web presence in terms of owning websites. 
It is through the Google local listings that are recognized online.
For a business owner who intends to initiate reliable mobile marketing strategies or those interested in local marketing strategies, creating an account with Google My Business should come first in the person's list of priorities.