Optimizing Your
Google My Business Profile
Optimizing Your Google My Business Profile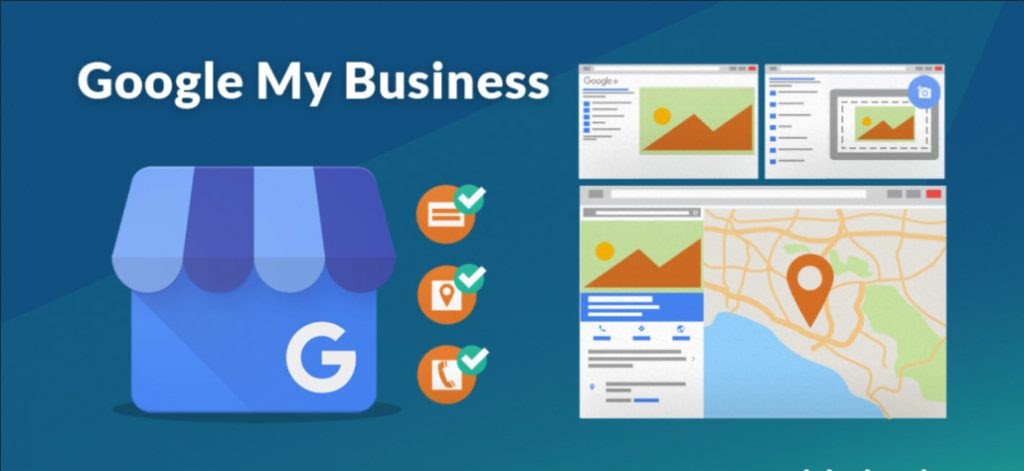 Verifying Your GMB Listing
Another crucial step in optimizing your Google My Business listing is to have it fully verified.
This is done via Postcard by mail, which takes up less than a week. Verifying your business information and its legitimacy renders Google that you are, and able to manage and represent the business you claim.
This verification phase is crucial for the listing's performance and visibility, and It's important that Google won't display anything pertaining to your business until it is verified.
Unverified listing means you cannot access business reviews, analytical information/insights from the back end.
Verification of the GMB listing usually takes about 5 business days. Once verified, Google will send you a Postcard containing the code that you will use to verify your listing and your business will officially be live.
Publishing Your Google My Business Listing
To get the most out of your Google My Business listing at your location, Google offers all resources for listing details to entrepreneurs. Next are some simple but crucial methods for optimizing your listing:
1. Enter Complete Data For Your Listing
Some important tip: when it comes to local search, the most relevant results appear on top of these searches.
So, if your business is offering the most accurate and detailed information it will be pretty easy for users to get their search results immediately, so avoid vague and rather incomplete information regarding your business.
It seriously pays that your listing communicates to millions of users what your business is about, what it does, does, where it is, and how consumers can acquire the goods and/or services your business is offering.
2. Incorporate Keywords And Search Phrases
This approach in optimizing your GMB listing is what many Internet marketers do in SEO (search engine optimization) for their website optimization. Since Google uses different signals to serve search results, it's best to use competitive keywords and search phrases that are tightly related to your business products/services.
Adding important keywords and search phrases in your business listing will be essentially helpful, especially since your business website is listed directly within your GMB listing.
Use these keywords in the business description and each time you publish a local post to your target audience.
3. Maintain Accuracy And Correctness In Business Operating Hours
This too is an important aspect in optimizing your GMB listing, especially so in updating the hours should there be any changes in the business operating hours. That way, prospective customers have an idea when to send a message, call, or visit your business location for purchase and/or services. This is also especially helpful in the current times where COVID-19 is still very much prevalent, and people will really appreciate it if they know exactly the hours for when they need to buy, or ask for professional assistance.
Note: Additional hours won't appear for your business until regular hours are set.
4. Make Sure You Include Photos Of Your Business In The Listing
A well-optimized business listing does help. This creates a solid impression that you operate a reputable, trustworthy, and legitimate business for all to see.
Some facts when you've included photos:

They help business listings' service performance online and visibility to users
On Google Maps, businesses receive more than 42% of inquiries about driving directions  Business websites get 35% more click-throughs than businesses without photos
5. Interact More With Your Customers By Managing And Responding To Customer Reviews (paused for ow in favor of pest control content)
Whether it was a minor but unpleasant incident with the product or service or simply reveling at customer service excellence, customer feedback and reviews can impact your business in a good — or bad way.
When it comes to purchasing and after-sales, customers are more satisfied with the fact that at the end of the day, they are highly valued as consumers. Positive reviews are going to have a positive effect on potential customers when looking for your business and can increase its visibility in search results.
This is why it's highly recommended to communicate more with customers so you get to know more about what else needs to be done to improve your business. Encourage customers to leave feedback by creating a link to write reviews for your business.
6. Let Customers Message You
Customers LOVE responsive, timely messages. But the slightest inconvenience a customer has to go through can be irksome and failure to respond to their queries or concerns can affect your business. To read messages, simply look for the message button on the GMB profile.
Tap "Customers", followed by "Messages", enable "Turn on" so you get notified.
This way, customers will be able to reach out to businesses. It's easy, highly accessible, and you can customize automated responses to welcome customers. The customization feature helps with the responsiveness and visibility of the business since response times can be sporadic.
Fast response times help optimize GMB listings and visibility so keep in mind to maintain responses within or under the 24-hour timeline.
But obviously faster is better. Customers don't want to wait for answers and oftentimes a fast answer is the difference between a customer and a non-customer.
You can tell if a website is given the time and effort by seeing how well-designed and responsive it is to users. It's not solely about the aesthetics and easy navigation; it's also about adding local posts.
The more content a website has, the more customers see how dedicated a business is. This is especially true if you have a new product or service to tell your customers.
The good thing about publishing local posts from your business is that they keep readers updated and wanting more. And, the more diversified the content is, the more you're optimizing your GMB listing. 
Start with events, offers, events, products, and services straight to Google Maps and Search through GMB posts. Certainly, your posts allow you to engage with your audience while simultaneously maintaining your presence fresh on Google.
And they can be sent on the go from either a phone, tablet, or computer.
On the other hand, entrepreneurs can also influence their Knowledge Panel breakouts with direct feedback about their operations and the people that carry them.
To make the most out of local posts:
Make sure each post is high-quality. Ensure each and every post is relevant. You may decide to keep your updates short, but simple enough to understand.
Also, make note that your posts should be respectful and non-offensive.
Posts that include links and visuals are excellent too, but the links should always be redirected to trusted sites. Double-check these reference sites to see if they don't redirect the reader to sites that lead to phishing, viruses, malware, or pornographic material. 
Posts from businesses that run on regulated goods and services are permitted to publish content, but can't post content related to the products themselves.
These industries normally include:
Health and medical devices

Financial services

Weapons

Fireworks

Gambling-related services

Pharmaceutical products and recreational drugs

Alcohol and tobacco
These posts can and will appear in Google, so they need to be kept PG.
8. Stay Connected During COVID-19
A lot of businesses have been greatly affected by COVID-19 since March of 2020. Given the massive scare brought by the current crisis, the need to get past unfortunate circumstances remains unclear.
If stores run differently than usual because of COVID-19 safety guidelines, restrictions, or mandates, businesses can update their GMB profiles to provide the most accurate information to customers.
Newly added features make reaching out to current and potential customers easier in the time of the pandemic.
To further customize store operating hours and local posts, you can:
Include healthy and safe attributes

Mark store temporarily closed

Organize delivery options
9. Using Special Attributes on Google My Business
Google My Business's new feature allows women-led and black-owned businesses to be highlighted on their profile which also includes outdoor seating and other perks.
If the business is healthcare-related, additional attributes may be accessible including:
Offering customers online care

Provide customers with a direct technique to receive, schedule, and organize online care

Edit your gender information
10. Use the Product Catalog
For businesses that want to introduce new products, Google My Business's Product Editor allows them to precisely do that.
Most business types are qualified to showcase products, so long as they are SMBs (small to medium-sized businesses), and a few business verticals.
Entrepreneurs with large business operations, in this case, need to use Local Inventory Ads to showcase their products. This entails giving relevant product information such as photos, details, and pricing which allow customers to get a full grasp of products offered and engage more with businesses. Listing out the necessary product information helps Google to better understand a business.
Photos & Videos for Your Google My Business Listing
The most crucial piece of imagery for a Google My Business listing is the logo. There won't be any image that gets more exposure, and there likely isn't one that will have more of an impact on consumers.
To help customers easily identify your business, Google highly recommends merchants to use their logo with a square-sized image. Listed next are other types of digital resources that should be added to your Google My Business Listing:
Highlight your business by using other relevant photos so customers get to see your product and/or service. These are very helpful when making purchasing decisions.
These will stand out from the aforementioned rich media and are dependent on the type of business you operate.
You may also want to include other relevant photos that speak about the business and what it can do for its customers. They can be:
The business' exterior and available parking

Business staff working and/or assisting customers

Goods and/or services your business offers.
To optimize your GMB profile, uploading photos and other media should accord to Google best practices:
Format: JPG or PNG

Size: Between 10KB and 5MB

Minimum resolution: 720px tall, 720px wide

Quality: The photo should be well-lit and in focus, and have no excessive touch-ups by a photo editor with unnecessary filters. The image should represent your business as it is.
Google also offers the chance for a Virtual Tour, which will more so enhance the brand profile's visibility. It can also garner traffic to the business with a 360-degree interactive experience.
Never underestimate what a video can do! This is one of the most popular media forms on the web. Videos are excellent in visualization. Showing your product/services and explaining the essential aspects of the business not only entices potential customers but also helps them analyze, understand, and make decisions.
Videos are extremely effective at telling a story and/or explaining something that could otherwise potentially be complex to explain.