The Importance of
Google Business for Organic Business Growth
The Importance of Google Business for Organic Business Growth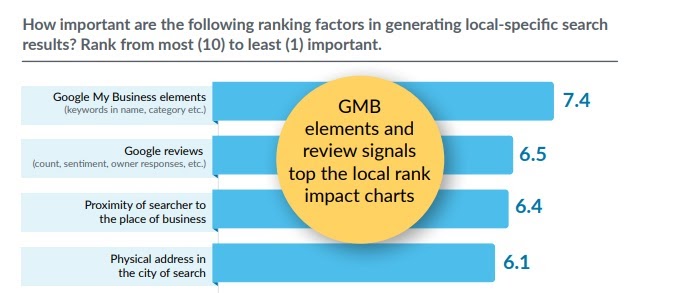 The once-so-useful task of searching for a business in the yellow pages is long gone. Therefore, it is crucial that your business can be easily found. Listing your business with Google Places quickly makes your business more "search engine friendly". The three combined will increase your visibility, increase your rankings and all this process requires is a minimum investment of your time and energy.
Ready To Take Your Business Further? Start With Setting Up Your Google My Business Listing
Every business should have a Google listing. These listings are practical, useful, and free. The concept is simple, visit Google My Business and set up a profile for your business. The following are components of your business's Google profile.
Basic Information For Your Google Profile
Business Name: This name reflects how your business is known in the offline world.

Address: You can use the location of your storefront, or if your business is run from home, a post office box number.

Phone Number: This should be the phone number where your customers can reach you. Ideally, you should have one phone number devoted to calls purely for business.

Website: Google uses information from your homepage to improve your search results, so use your correct website address.

Email Address: Your customers and potential customers can't reach you if they don't know how. Use the email address that is specifically designated for your business.
Along with the above basic elements of your Google profile, there are other sections that can be filled out to optimally utilize your GMB listing. 
Next are the four elements that can make or break your profile. These sections are often overlooked. They are well worth the investment of a few more minutes to fill out.
Categories: The categories you choose are extremely important. Google will suggest categories for you, but you should also feel free to create your own if the category provided by Google isn't the right match. Your category is how Google's search algorithm knows to bring up your business in someone's search.

Hours of Operation: Have a set schedule of hours when your business is open. Even if you don't have an actual storefront, having set hours of operation makes it easier for your customers to know when to attempt to contact you.

Payment Options: If you accept credit cards and other online payment methods, this is where you need to list those available options.

Photos/Videos: Photos and Videos will make your profile pop. Adding this visual appeal will gain more customers.

Reviews: Reviews are supplied from three different sources. They come from Google Maps users, third-party providers, and the web. Keep an eye on your reviews to make sure they offer a positive view of your business.
If this all sounds super easy, that is because it is simple. Along with being simple, having your business listed with Google My Business will increase your rankings and increase your visibility. The only investment is time and energy. This is a prime example of how Google can work for you.